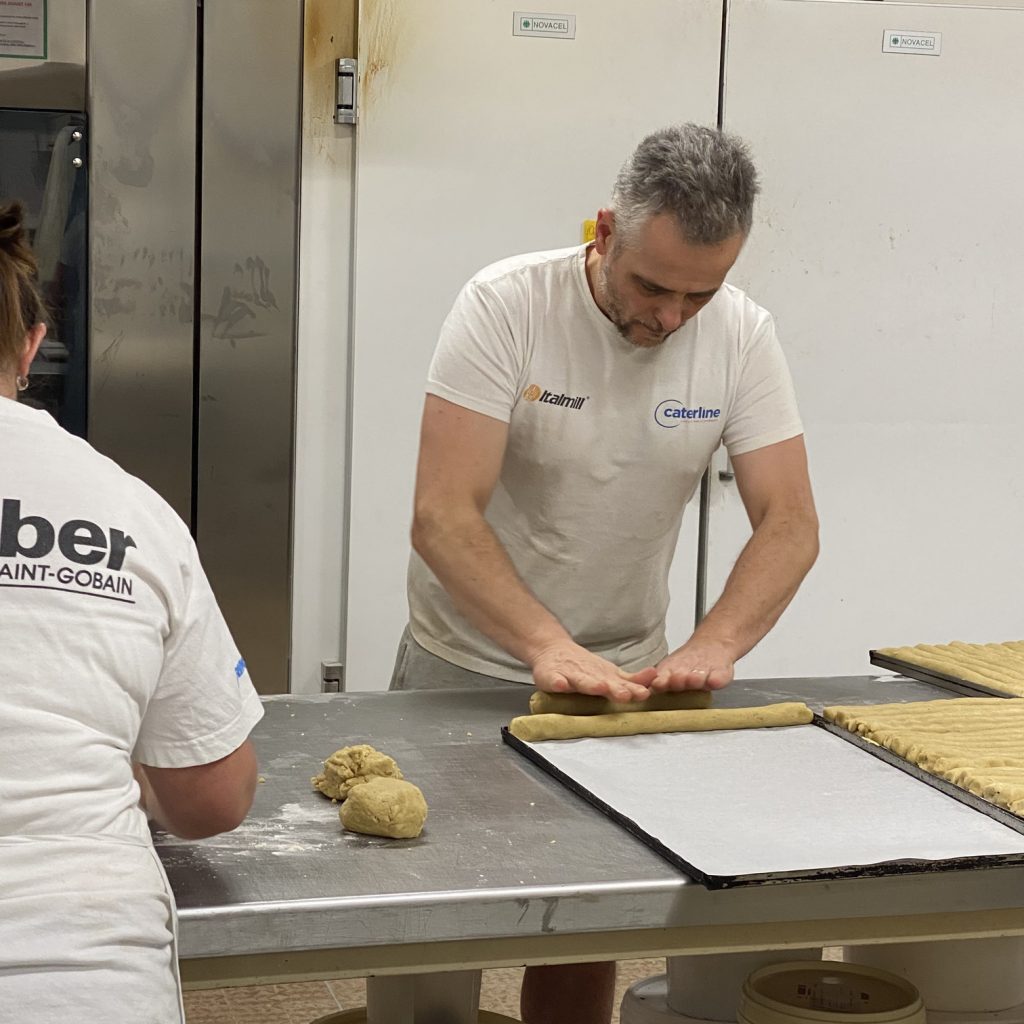 No more excel sheets and repetitive tasks.
With MyFoodOffice, we manage food declarations, food costing, labelling, incoming customer orders, production up to invoicing, all with ONE single tool!
MyFoodOffice has a profound knowledge of the specific processes of baking, it is absolutely easy to understand that the software is developed by bakers for bakers!

Angelo Balduzzi, CEO, Il Panificio Balduzzi
Panificio Balduzzi (15 employees and 3 shops) carries out its daily business by producing bakery products for a wide B2B customer base, which includes bars, grocery shops, hospitals and restaurants + their own 3 shops.
Angelo Balduzzi had been looking for a new ERP system for a long time, that could make his work easier and give him a better overview of the business. 
– We have always maintained a traditional focus in the production of our bakery products to ensure the highest quality. However, we understand that a traditional approach to business administration and management is not the secret to success when it comes to expanding and growing the company. We simply had to make changes to scale up further, says the bakery entrepreneur.
How did you get to know MyFoodOffice?
Stefano Greselin introduced MyFoodOffice to Angelo thanks to an event organised by the local bakery association Aspan (Associazione dei Panificatori Bergamaschi) in Bergamo, during which Stefano Greselin got to know MyFoodOffice. Mr Greselin is a freelance engineer who assists small and medium-sized companies in reorganisation, development and innovation projects.
He shares his impressions: "I immediately realised that MyFoodOffice would be THE ideal solution for Panificio Balduzzi. We had been looking for a complete solution for some time that could really assist Angelo in his journey. After an in-depth consultation with Angelo, we decided to go with MyFoodOffice".
– Digitalisation means greater control of processes, control of costs and therefore of margins. Moreover, information is shared and no longer the property of a single person. This means greater possibility of delegation to one's collaborators and more freedom for the entrepreneur, adds Stefano.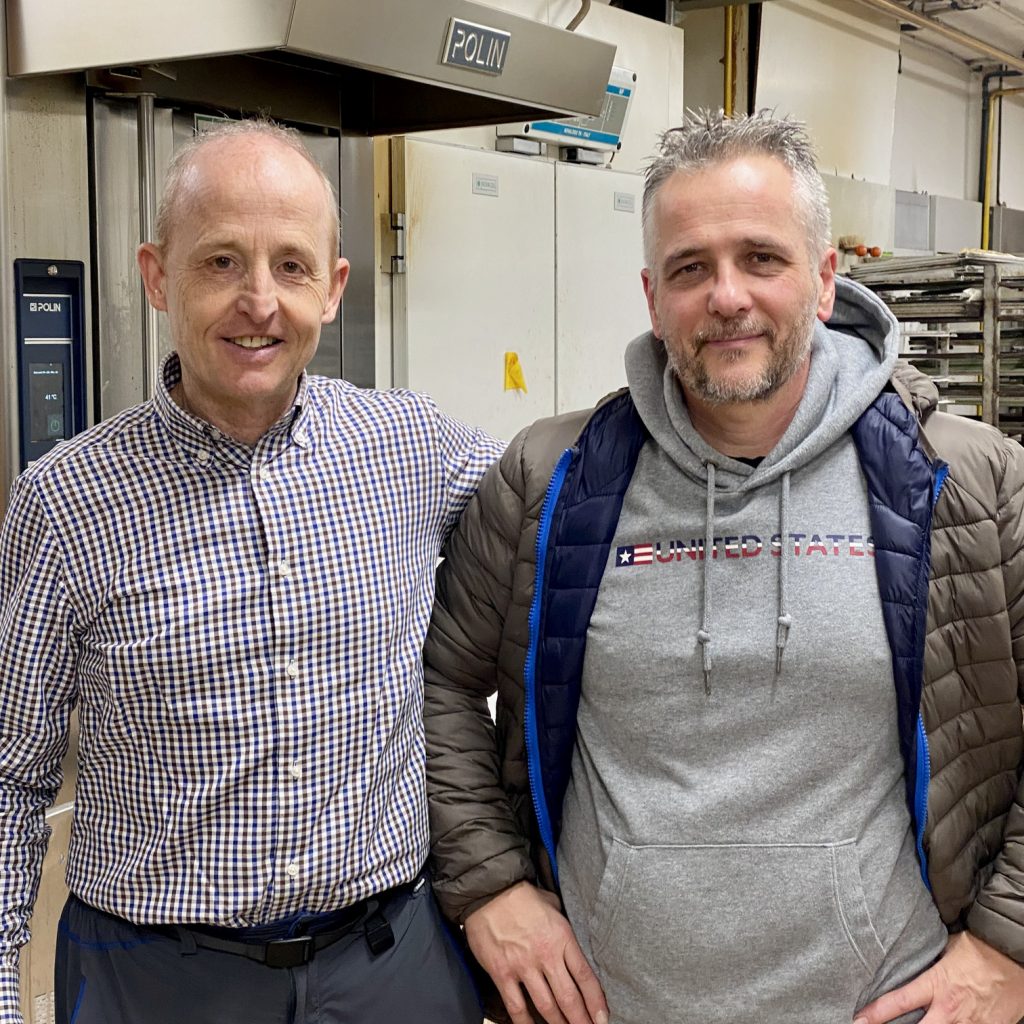 The bakery sector, which is very traditional, has always shown great resistance on digitalisation. But the whole world is moving in this direction, and Panificio Balduzzi has understood the importance of it!

Stefano Greselin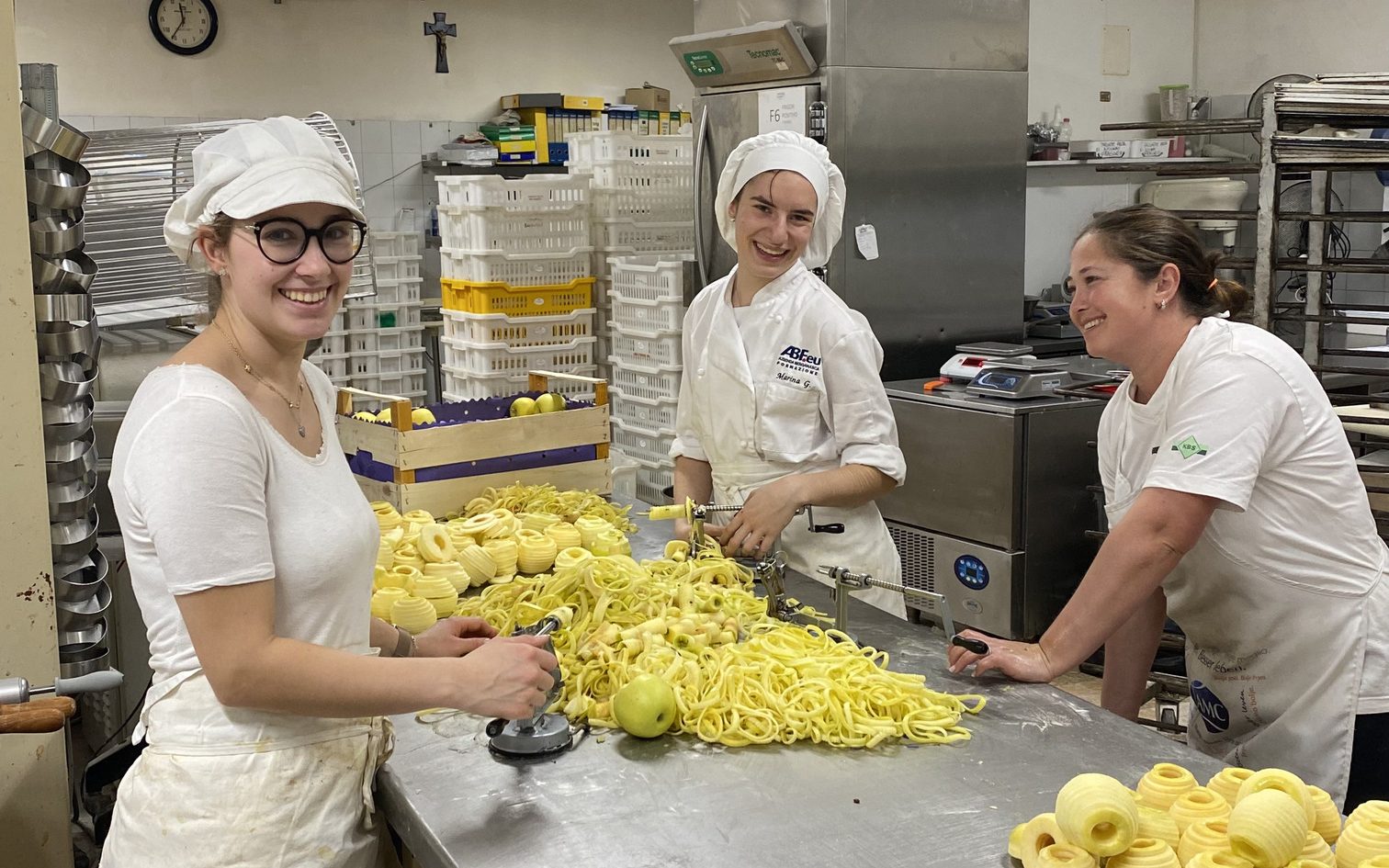 The girls at Panifico Balduzzi preparing Frittelle di Mele
How was the typical working day at Panificio Balduzzi?
– We typically start up at 11 pm and the first thing we did was to to check extra orders, communicated by our customers via e-mail, WhatsApp or telephone. The first step was to collect these 'variations' manually and update the production plan. "Not having a streamlined system to receive orders has always been a huge pain point for us," Angelo Balduzzi points out, "There was a lot of repetitive and manual operations (excel file and billing programme) and therefore also many errors."
"MyFoodOffice is a modular platform that allows my company to grow constantly, and it has enabled me to optimise the processes and, now, it is opening up for several new opportunities for business development that I would not otherwise have been able to take advantage of."
Starting up with MyFoodOffice
When they had to face with the idea of adopting new operating procedures, there was initially some scepticism.
One of Angelo's employees tells us her experience: – It is always a bit of a challenge to learn new ways of organising your work. We appreciated very much the MyFoodOffice team that guided and helped us to adapt to the new routines and this made the transition much smoother. Now, our daily work has greatly improved, from order processing to production and invoicing, allowing us to have a clearer view of our product lines, costs and product margins.
Angelo Balduzzi adds: – Today, all standard orders are generated automatically when we set the deadline in the system. Once the order changes have been plotted in, my employees in the lab independently print out the production plan from MyFoodOffice, all this even before I arrive.
This frees me time, it give me a greater focus on production processes, and it is easier to delegate. I also like how the orders automatically become packing notes.
The employee continues: – At the end of the month, all I have to do is a few clicks and all the information is sent directly to our cloud-based invoicing system. Now I would never go back to the traditional way of doing the administrative activities!
In addition, it was important for the company to fine-tune the food calculation to control margins and costs. A precise knowledge of the first margin also helps and simplifies negotiations with customers. With their thorough data cleanup, they now have a system that helps them keeping everything up-to-date.
– Our food labels is another example of how our work life has become easier. We are using just three food labels to cover all our products, and the content is automatically generated from the recipes. In this way, our labels are always up to date with the most recent recipe changes.
What is the next goal?
– Our next step is the introduction of the order portal for our B2B customers and own three shops. This will allow our customers to place their day-to-day orders or week-to-week orders themselves, whenever it suits them. The moment the order is created, the data will automatically appear on our next day's production and packing lists, explains Angelo Balduzzi. This of course, means a further important step in the streamlining process and will save us additional time.
Why MyFoodOffice?
Employees share the reasons for their choice: "It's that simple! The interface of MyFoodOffice is extremely user-friendly, the screens are intuitive and easy to use."
– The MyFoodOffice team with their local presence provides careful training and constant support to the bakery in the start-up phase and correct implementation. Furthermore, with their in-house IT team, we are amazed by their short response time responding to our needs, they are punctual and precise. This was absolutely crucial for us, adds Angelo Balduzzi.
Angelo Balduzzi has a simple take;
– MyFoodOffice is the ideal solution, easy and effective, which has helped me starting up a development strategy for my company. I really wanted this for a long time.
Watch Angelo Balduzzi and Stefano Greselin's testimonial video.
One

platform for managing your
Products
All the tools you need.
Manage your entire food portfolio in one place.
Business
Streamlined and automated.
We connect your sales channels with operations.
Have questions?
Prefer a guided demo?
Book a meeting with us!
We got everything you need to manage your
B2B Sales
Running a chain of shops, wholesale or B2B? The all-in-one solution for all your sales channels.
Production
Go digital with your production. Have right-sized recipe batches automatically prepared.
Packing
Our digital tools speed up the order picking and packing operations. Fewer errors and happier team.
Connect
Cut out needless data entry between systems. Automate the data flow with your POS, accounting or webshop.
Food Declaration
Get all your recipes organised. Make sure your food declarations are correct and up-to-date.
Pro Tools
Are food declarations your dedicated responsibility? Benefit from our powerful tools that takes you further.
Food Labels
Easily automate your label design and content generation. Always up-to-date with your recipes.
Food Costing
Know your sales margins and meet the competition with confidence. Actionable insight for improved profits.
MyFoodOffice helps you
sell more
become more profitable
become more efficient